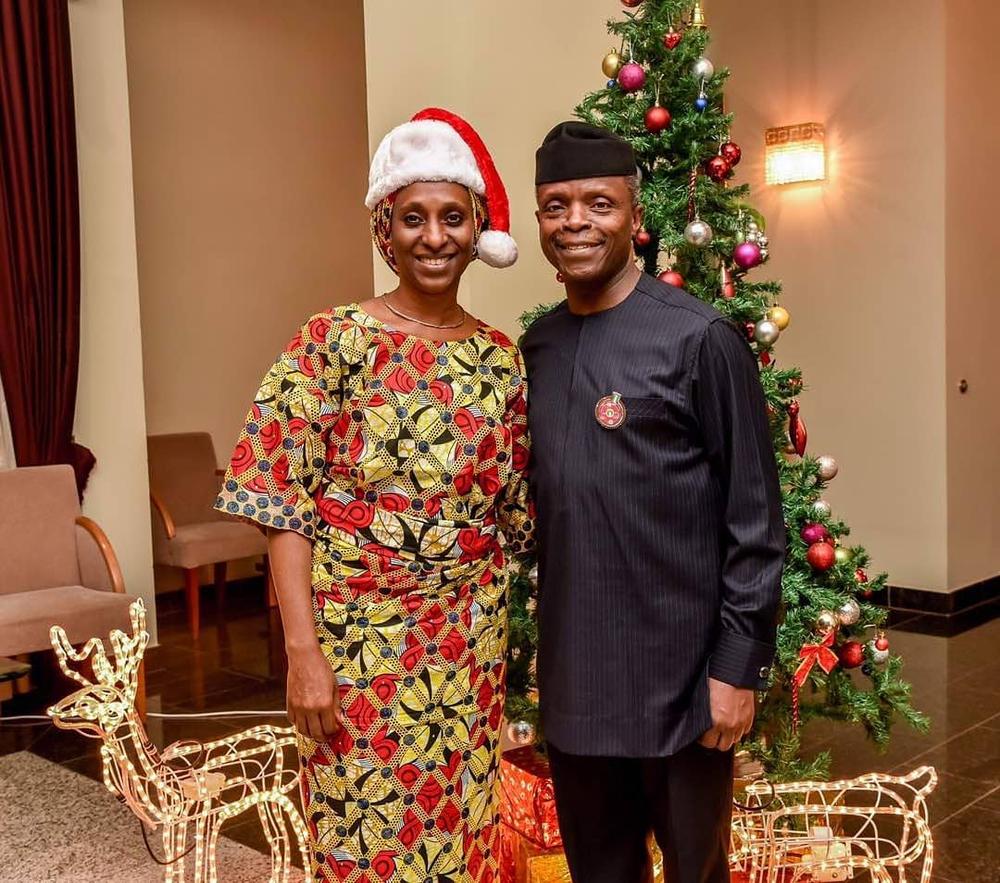 Vice President of Nigeria
Yemi Osinbajo
and his wife
Dolapo Osinbajo
have shared lovely photos in the spirit of Christmas.
The pics show the couple with Christmas hats on their heads as they stand beside a Christmas tree.
The Vice President captured the pics on his page with "Merry Christmas and may 2018 be your best year yet." while Dolapo Osinbajo captioned the pics with "Merry Christmas and a happy new year to you!".