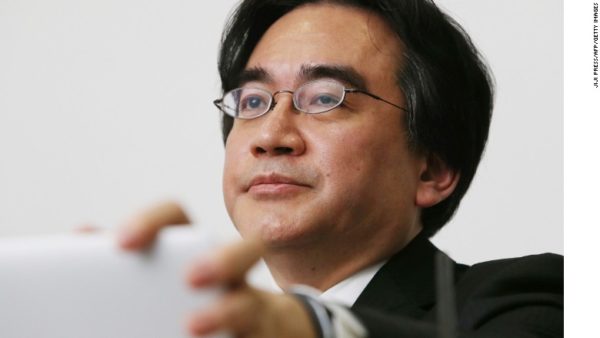 The gaming world has lost an innovator.
Satoru Iwata
, president of
Nintendo
, has passed away at the age of 55,
CNN
reports. The cause of death was a bile duct tumor.
According to the report:
"Iwata was named president of the company in 2002, when he succeeded
Hiroshi Yamauchi.
Iwata was only the fourth president in the history of Nintendo, and the first outside of the Yamauchi family…
Under Iwata, Nintendo cut ranks with other console makers, and sought to stretch the definition of "gamers." He rolled out the popular Nintendo DS and Wii platforms, along with games that appealed to more casual fans."
R.I.P
Pic Credit:
CNN/Getty Images