We are sure
Chris Brown
is having quite a week.
About 24 hours ago we published a story on a woman, Nia Gonzales, who claims to have given birth to a daughter by Chris Brown.
Later Chris' on-again-off-again girlfriend
Karrueche spoke up via twitter,
apparently ending their relationship. Now, a man claiming to be the real father of the child in question has emerged.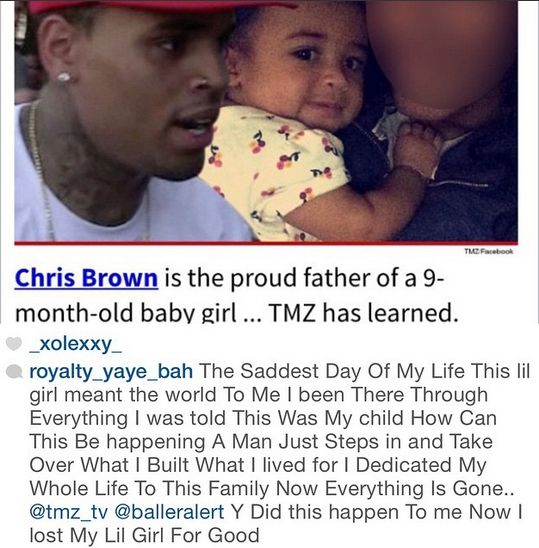 According to
Perez Hilton
, the man who goes by
@royalty_yaye_bah
allegedly sent a DM to a gossip site,
Baller Alert
, via Instagram pouring his heart out over the situation. He goes on to talk about how Nia made him believe she was his, and how he dedicated his life to their family.
He apparently shared the Instagram handle he operates for his little girl which had photos of him and her at the doctors office, taking naps, at parties etc. Judging by the pics, he was a father figure in her life.
This follows reports that Karrueche & Nia used to be good friends and party together.
Chris is yet to clarify if indeed the baby is his or not.