It's Queen Bey the ankara slayer! The singer showed off this long-sleeve ankara jacket with a deep V neck and leather belt, paired it with a below the knee black pencil skirt and Christian Louboutin blush pumps with gold-capped toes on her Instagram page recently.
More pics below;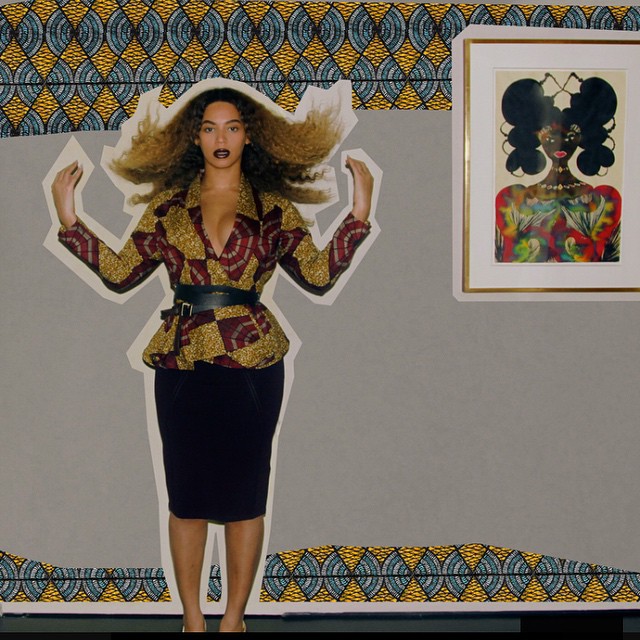 She must really be feeling the Nigerian vibe because her long-time producer The Dream, said she recorded an album inspired by Fela.
We did a whole Fela album that didn't go up. It was right before we did 4. We did a whole different sounding thing, about twenty songs. She said she wanted to do something that sounds like Fela. That's why there's so much of that sound in the "End of Time."

There's always multiple albums being made. Most of the time we're just being creative, period. We're talking about B, somebody who sings all day long and somebody who writes all day long. There's probably a hundred records just sitting around."
The Carters are no strangers to the Afrobeat legend, as Bey's husband Shawn 'Jay Z' Carter was a producer of the Broadway show named after the Nigerian icon.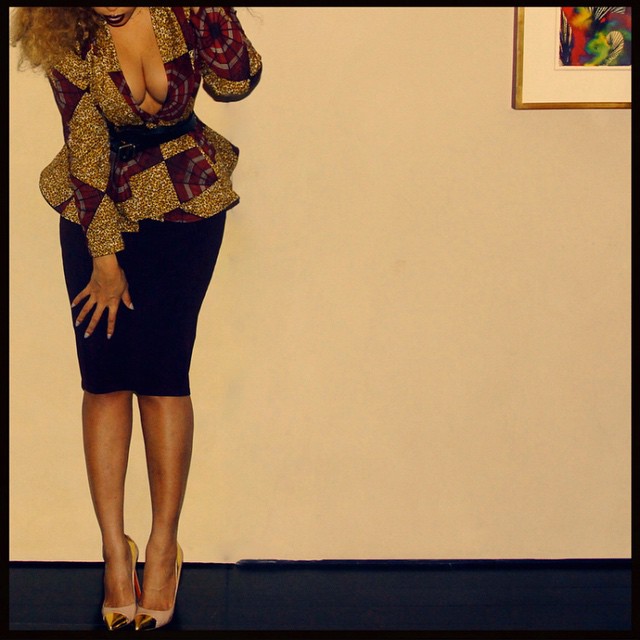 Pic Credit:
Instagram.com