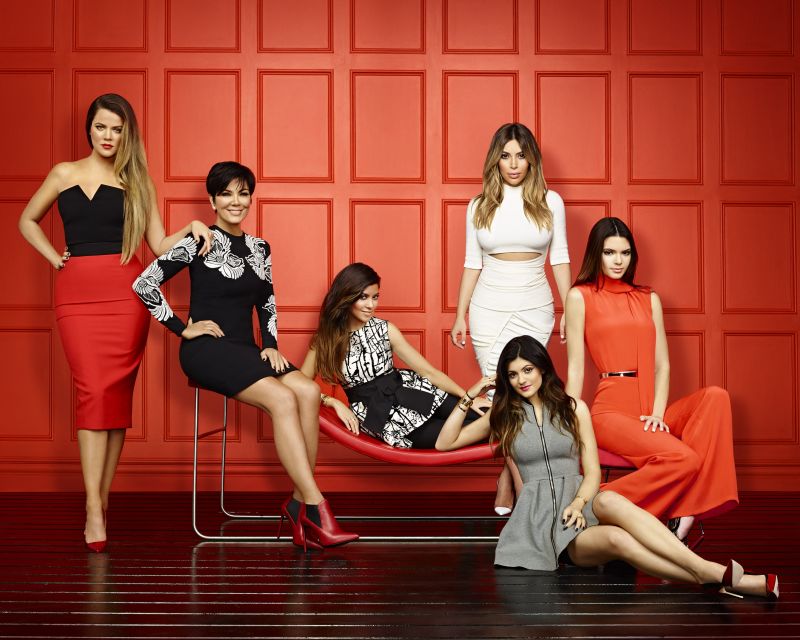 Kim, Khloe, Kourtney, Kardashian
and
Kris
,
Kylie & Kendall Jenner
just signed a new $100 million deal with E! for 4 more seasons on the network.
Page Six
was the first to break the news, and this is said to be the network's highest deal till date.
As expected, 'momager' Kris Jenner negotiated the deal, and an insider tells
Us Weekly
that "
This has been in the works for almost a year. Kris is a fierce negotiator. They were not planning on leaving E!, but she was playing major hardball and threatening to leave. E! needs them.
"
It was finalized that Kim, Khloe, and Kourtney Kardashian and their younger half-sisters Kendall and Kylie Jenner will appear on the reality TV series for 4 more seasons including the spin-off series. Sadly Bruce will exit the series after their upcoming 10th season.
Also excluded from the deal is Kim's hubby,
Kanye West
, although he will continue to make appearances on the show.
Have you heard? Bruce isn't going to be left high and dry! The Jenner dad will be having his own show on the network centered on his transition from male to female.
The deal isn't limited to the reality series alone. Khloe has served as a red carpet host on post-award events and as a fashion correspondent and might still continue to do so, and rumor has it that Kim will likely be producing future shows. The network is also having talks on future projects based on Kendall's modelling career and Kylie's dream of becoming an actress.