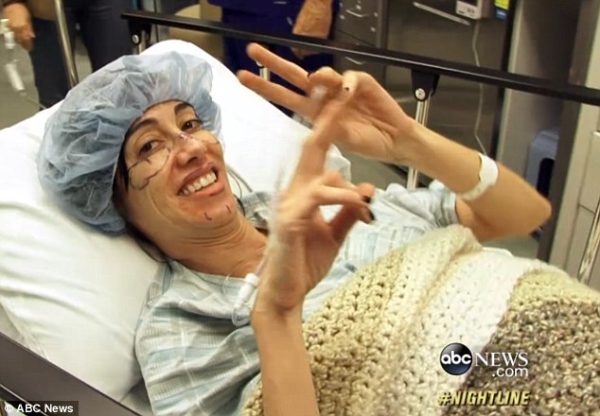 Ladies, how far would you go to take the perfect 'selfie'? For some, flawless make up is all that is needed. For others, the perfect camera angle or lighting is all they require. But for 38-year-old Los Angeles native, Triana Lavey, plastic surgery was her solution to taking the perfect selfies.
Because she allegedly hated the way she looked in Instagram and Facebook photos, she opted for $15,000 worth of cosmetic surgery procedures on her face. She got a nose job, chin implant, and cheek-defining fat grafts.
Defending her drastic decision to go under the knife, she says, "Your social media presence is just as important as your real-life presence. It's a legitimate form of promoting yourself…Not everyone is born beautiful and if you can get a little help from a nip-tuck then more power to you."
Lavey told
ABC'S Nightline
that before social media sites like Instagram and Facebook became popular, she didn't care so much about her appearance. However, over time, she became incredibly obsessed with how she looked, as unflattering pics of her appeared on social media sites.