A loud explosion was heard this morning in Abuja as a blast hit the Federal Capital Territory moments ago.
See more gruesome images after the cut... Viewer discretion advised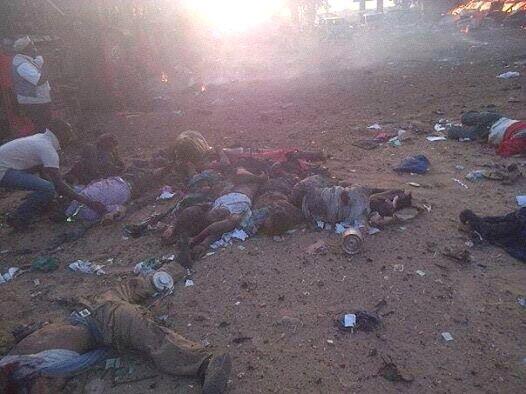 The blast was reported around Nyanya axis of Abuja, beside El-rufai bus stop, near Nyanya bridge, Abuja. Some residents of the FCT said the blast occurred at Nyanya motor park.
Casualties have been reported, with injured persons being rushed to the nearby Nyanya General hospital.
May God protect us in this country... Amen.
More details coming soon, watch this space…