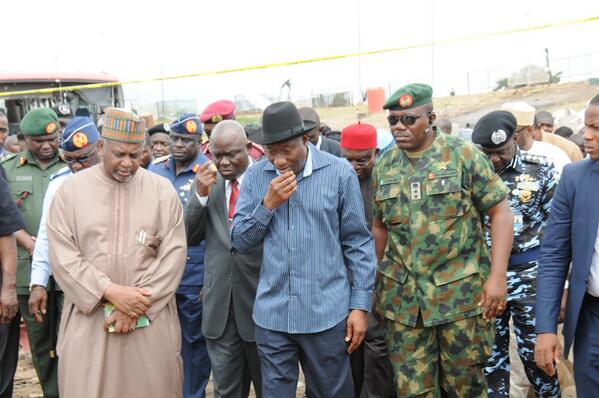 Pres. Jonathan visits the bomb blast fatal scene at Nyanya.
It's been a black Monday for residents of Abuja and Nigeria as a whole, following a bomb explosion at Nyanya motor park, Abuja in the early hours of this morning. iRelate
broke the disheartening news earlier
with over 71 people pronounced dead while about 150 people who have been rushed to the Asokoro General Hospital have been reported injured and in need of blood transfusion as well as urgent medical attention.
Meanwhile President Jonathan who was scheduled to be in Ibadan today has cancelled his trip and is presently at the bomb blast scene as pictured above.
More gruesome pics after the cut... Viewer discretion advised...