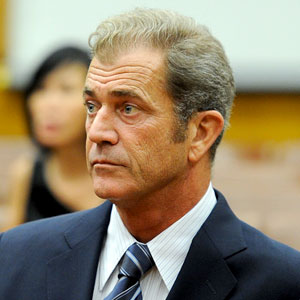 Teddy Joye Hicks Gibson
needs her space.
Mel Gibson's stepmother—who was on the receiving end of divorce papers from 93-year-old husband
John Hutton Gibson
—has filed for a temporary restraining order today in Los Angeles Superior Court against her stepson.
But why?
Joye, 78, said she was married to Mel's father from December 2001until last month when Hutton filed for divorce and left her "blind-sided." In the declaration, Joye claims that Mel "and/or his sister (
Maura Dunne
) manipulated her husband (a devout catholic) into filing the divorce action against Joye."
"Mel, his sister Maura, and Joye disagreed on Hutton's medical care," her attorney said in the suit. "And Mel made it clear that Joye's views on anything were not welcome and only caused him to be irritated and were ignored."
Joye describes an alleged incident on May 2012 when Gibson became "incensed and began acting like a wild man" around her, and at one point while screaming, she "could feel his spit hitting" her face. Joye says the incident left her "nervous," unable to sleep and caused her to lose weight.
Mel's stepmother claims the actor is "a very dangerous man" and that "it is only a matter of time before Mel crosses the line even further and physically assaults me."
She is asking that Gibson stay 100 yards away from her and that he "not block or interfere with my attempts to communicate with my husband, Hutton Gibson."