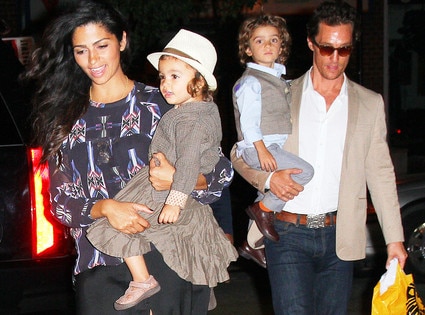 Forget
Magic Mike
. We're talking about Magic Matt. Matthew Mc Conaughey
that is. The actor is on an extraordinary run of good luck in the last month with his hit stripper flick
Magic Mike
, marriage to super-hot longtime love
Camila Alves
and now the newlywed couple is expecting their third child. See, good things really do come in threes.
So how did Matty Mac break the happy news?
On Twitter of course! And with nice a tie-in to the birth of our nation to boot:
"Happy birthday America, more good news, Camila and I are expecting," he wrote. Beautifully deadpan, Matt. But we're sure beneath that veneer of cool he's doing back-handsprings of joy about his third go-'round of fatherhood.
Congratulations to the happy family of genetic lottery winners, which also includes adorable son Levi and darling daughter Vida.