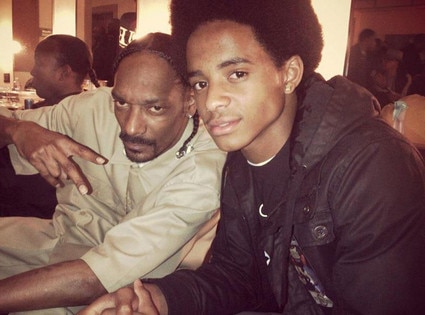 Snoop Dogg has a pretty good reason to raise a glass of gin and juice.
That's because the rapper's son,
Cordell Broadus
, has been offered a football scholarship by the University of California, Los Angeles.
"Sophomore Cordell Broadus Offered UCLA Football Scholarship," read a tweet on Diamond Bar High School's Twitter page.
Broadus played both wide receiver and defensive back for Diamond Bar's freshman team last season.
Of course, if the 6-foot-2 185-pounder accepts the offer by the Bruins, he could one day be hitting the gridiron alongside
Sean "Diddy" Combs
' 18-year-old son
Justin
, who is expected to play for UCLA next season after accepting a full scholarship last November.