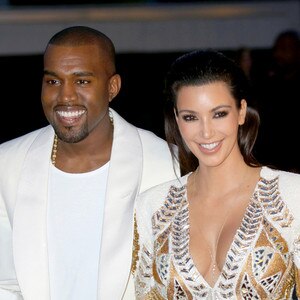 Let's be honest. We love celebrities. We love birthdays. And we especially love over-the-top, megafamous celebs' birthdays.
So regarding musician
Kanye West
's upcoming 35th birthday bash, we have one question: WWKD? (What will Kanye do?)
The hip-hop legend, film director and fashion designer is notorious for making news, and we fully anticipate his birthday party to be, well, newsworthy.
Most recently, the Chicago native has been linked to
Kim Kardashian
, and Kimye has done nothing but engage our utmost interest.
A chameleon of musical style, Kanye knows better than most how to establish and maintain a strong fan base. This style has developed over time, from the release of his first solo album,
The College Dropout,
in 2004 (named by
Time
and
Rolling Stones
as one of the greatest albums of all time) to
My Beautiful Dark Twisted Fantasy
(2010), which sold nearly half a million copies in its first week.
What's next for the rapper (besides possibly
moving in with Kim
)? In April, Kanye and other GOOD Music record label artists released a collaborative single, "Mercy," as a part of
Cruel Summer
. A short film with the same title is set to be released soon.
It's safe to say Kanye is most definitely living "The Good Life." So fans, on his 35th birthday, expect a celebration fit for a "Champion." (We've heard "Through the Wire" that "Flashing Lights" and "Drunk and Hot Girls" will be involved.)